HOW TO MEASURE YOUR NIPPLE SIZE
When choosing your breast pump, getting the correct size for your nipple is very important to ensure optimal suction and comfort. In fact, getting the wrong size may lead to low suction pressure, cause discomfort and may even lead to injury.
When choosing your pumps, you will notice that there are 24mm, 27mm and 28mm variations. These variations refer to the diameter of your nipple with a ruler or measurement tape.
If you have started breastfeeding we recommend to add 1-2 mm after your measurement right after pumping (measure within 1 hour after pumping). If you are currently pregnant, we recommend adding 3-4mm to your measurement.
Examples for pregnant mums:
20mm nipple = 24mm pumps
15mm nipple = 24mm pumps + 19mm funnel insert
Examples for breastfeeding mums:
22mm nipple = 24mm pumps
19mm nipple= 24mm pumps + 21mm funnel insert
*Funnel Inserts are sold separately @ sizes 13mm, 15mm, 17mm, 19mm and 21mm
Here's a guide on how you should measure your nipple size: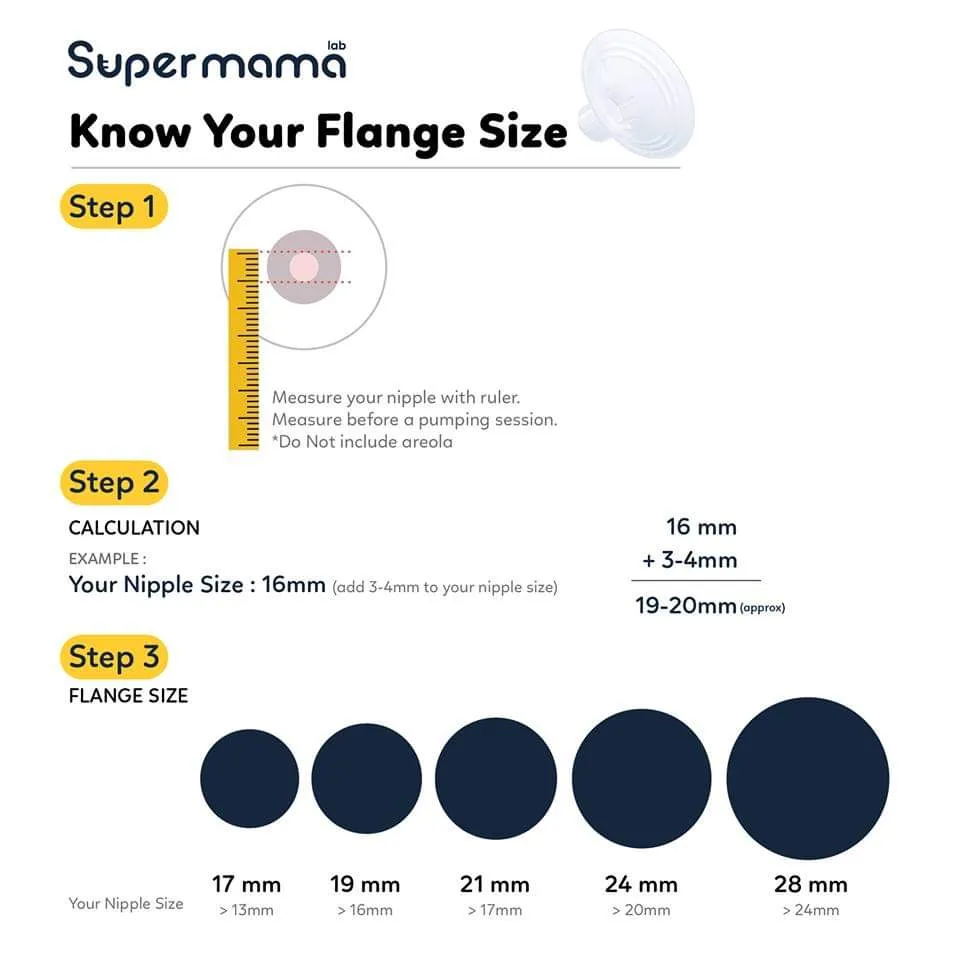 Should you require assistance on how to measure your nipple size, kindly contact our Sales Consultant. We are glad to assist you!